Shaft Machining
We specialise in shaft machining, having years of experience in turning shafts to tight tolerances and superior surface finishes at a competitive price.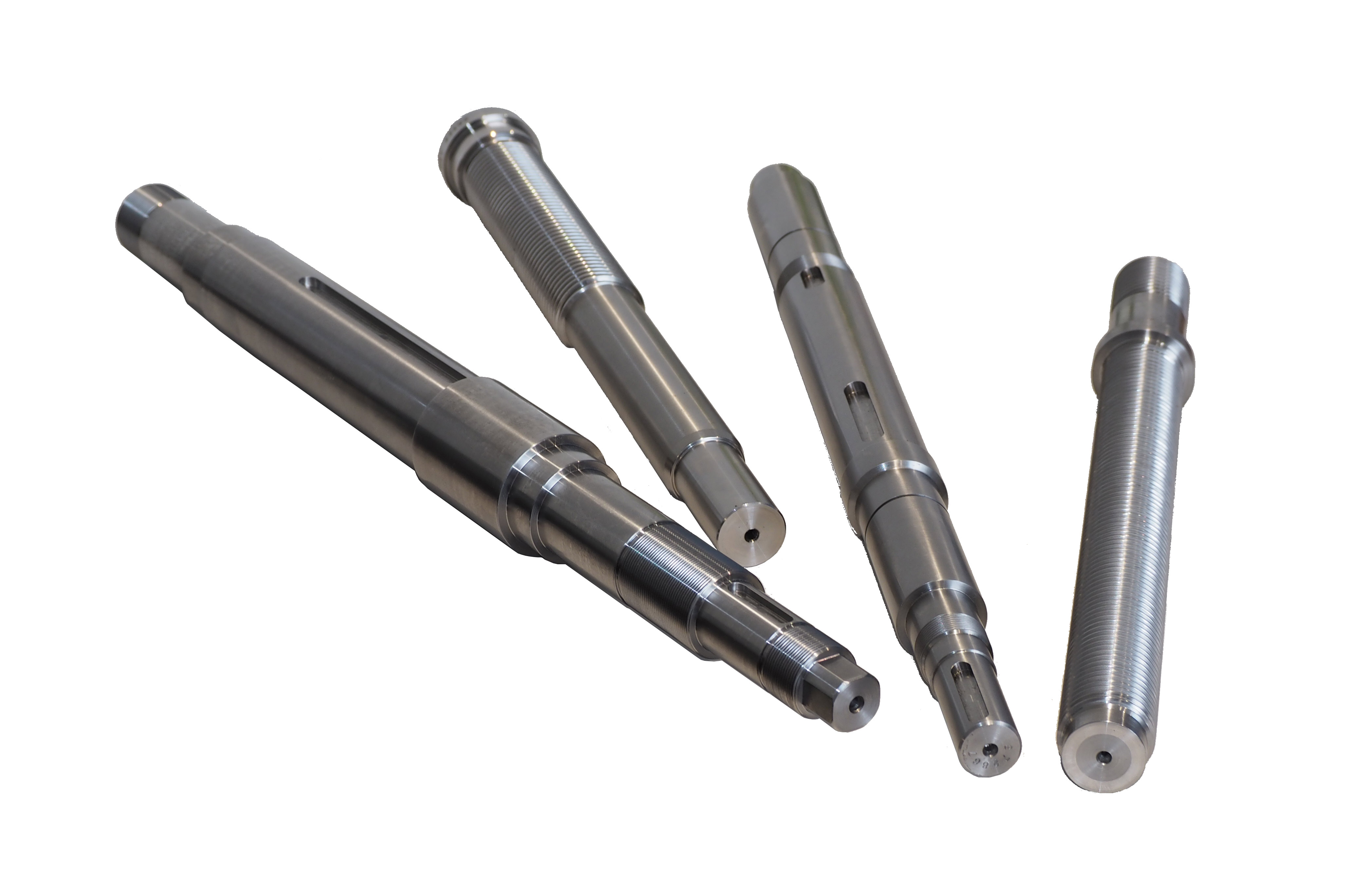 When machining a shaft there are several factors to take into account. The main obstacle to overcome when machining a long thin shaft is the vibration that is produced during the shaft machining process. This is commonly referred to as chatter and will produce a very bad surface finish.
We have invested in the latest technology to combat against this with years of research and development being spent on continuous improvement to the way that we do shaft machining. Implemented improvements include the purchase of multi axis machine tools that enable us to not only turn long thin shafts but also mill any features in the same operation saving both time and money.
Most of our machines are equipped with either hydraulic or manual steady rest workpiece supports. These range in different sizes and ensure that the shaft is supported thoroughly during the machining process. We have also developed various programming and machining techniques that make the turning and threading of long slender workpieces consistent, repeatable and competitively priced.
Our size range spans from as small as 12mm diameter by up to 3 metres in length. Most shaft machining is done by finish turning using our CNC lathes, achieving tight tolerances and exceptional surface finishes. If you have a specific shaft machining requirement then please contact us, we are always happy to help.