About Sterling Machining
We offer peace of mind, reliably machined parts and fully finished products. Whether your requirement is for quality precision machined parts, subcontract machining or single source manufacturing we can help.
More than just a supplier of quality products, we aim to be an important and trusted partner in your production process and one that can be chosen time after time with confidence.
That is why our ISO 9001 accreditation, together with the continuous improvement that goes into maintaining it, is so important to all the team here - providing you with the confidence that your precision machined components are manufactured to the highest quality and standards.
To enable our customers to single source their products we also offer additional services such as heat treatment, plating and material sourcing through our tried, tested and trusted network of suppliers. This ensures everything you need from a subcontract CNC machining company can be provided by us.
CNC Turning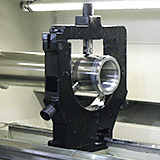 CNC turning operations, ranging in size typically from diameters of 20mm up to 500mm
Learn More
Quick turnaround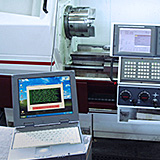 Our CAD/CAM system enables us to creating a working drawing, generate a program...
Learn More
Exotic Alloys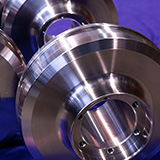 If it's difficult to machine, then look no further than Sterling Machining...
Learn More