Extrusion Tooling
We are experts in the designing and manufacturing of extrusion tooling mainly within the steel and yellow metal extrusion industries, and we have a vast amount of experience in these areas.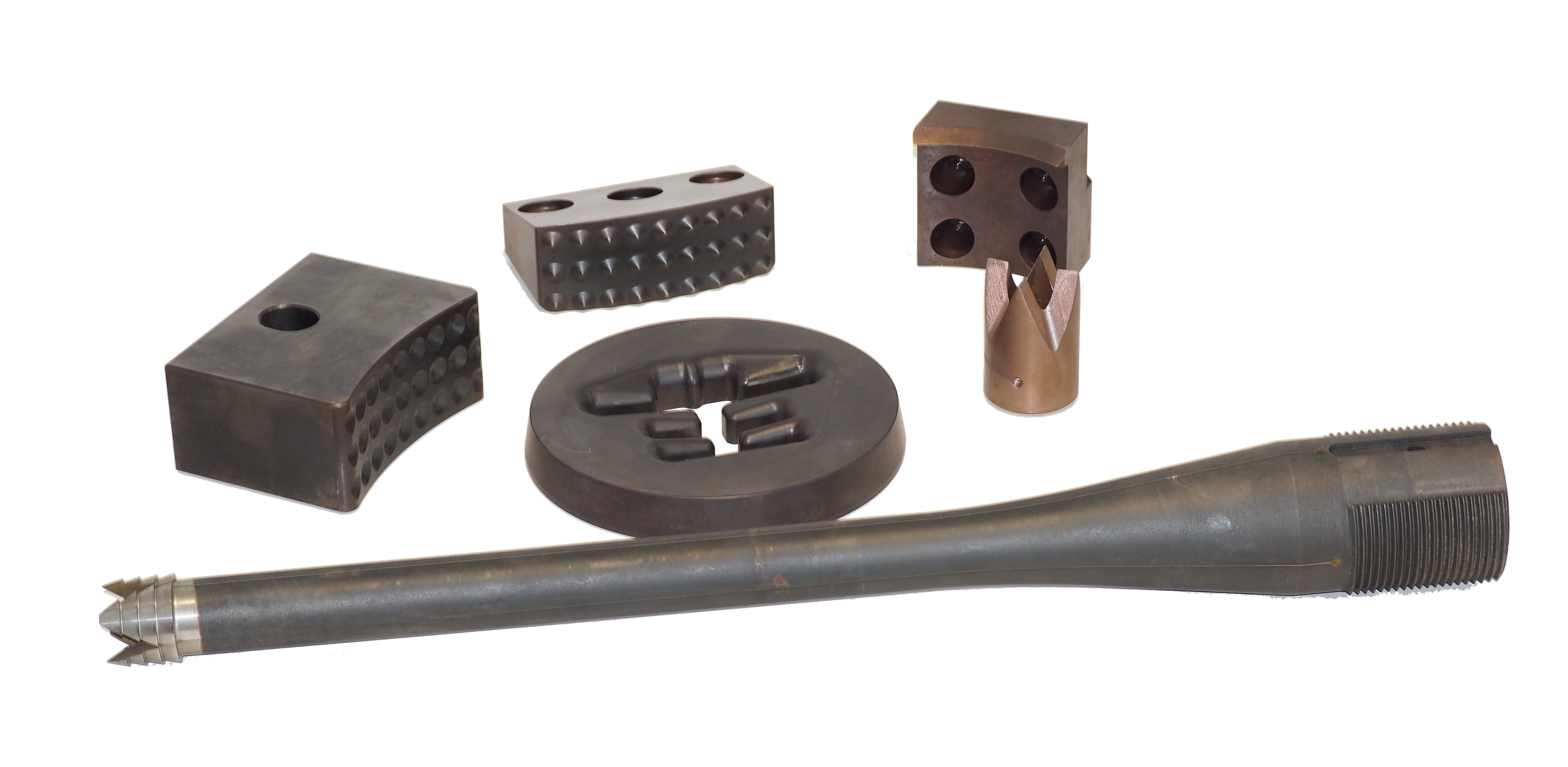 Similar Products
Extrusion Mandrel
During the extrusion process, extrusion tools are subjected to extreme forces and temperatures, hence correct design is vital to ensure both an accurate end product together with extensive tool life.
Factors affecting the design are the temperature of the metal being extruded and the length of time the extrusion will take. These two factors will determine the temperature transfer to the extrusion tooling and define the temperature range that the extrusion tools will have to withstand.
We manufacture extrusion tooling in a variety of materials. These materials are machined and heat treated to various specifications to suit their application, with the objective of maintaining accuracy and durability over the longest possible serviceable life.
If you are experiencing poor extrusion tool life then contact us now, we can help.