Extrusion Mandrel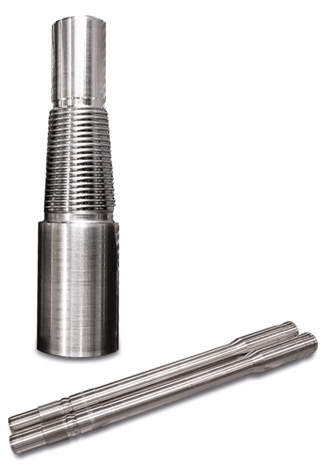 We are adept in the design and manufacturing of extrusion mandrels, and have an extensive amount of experience in these areas.
We have the equipment and expertise to produce extrusion mandrels from 13mm diameter upwards, and up to 1.5 metres in length.
Due to the diameter to length ratio of most extrusion mandrels, distortion during machining and heat treatment are major factors. Sterling Machining Ltd and its heat treatment subcontract companies have developed manufacturing routes to ensure minimum distortion throughout manufacture. This enables us to produce extrusion mandrels to an excellent standard at a very competitive price.